Fixed lengths
For developers, carpenters and DIY we have prepared a selection of laminate and solid wood worktops in fixed dimensions.
We offer the following thicknesses for fixed dimension worktops:
28 mm or 38 mm - laminate (depending on decor selection)
30 mm – oak
40 mm – Oak, Beech, Birch, Ash, EU Walnut and US Walnut.
Solid wood worktops have front edge sanded with 2 x R3 radius (visible side of the edge), the surface is treated with Wax Oil, alternatively it can be treated with White Wax Oil or Wax Oil with hardener (OSMO). Laminate worktops have the front edge postformed (which means with 2 x R3 laminated edge radius).

We offer the following worktop lengths and depths:
1210 mm x 600 mm
1260 mm x 620 mm
1860 mm x 620 mm
2440 mm x 600 mm
2460 mm x 620 mm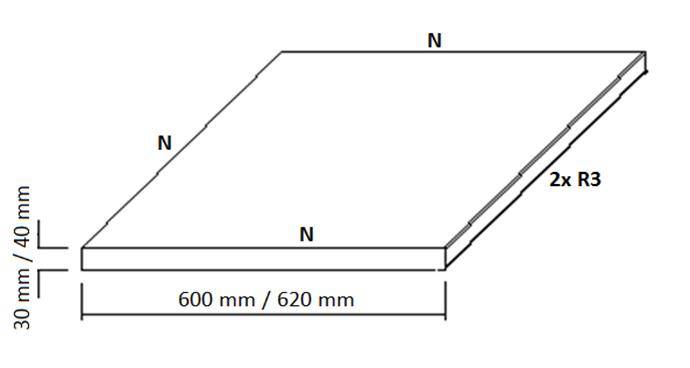 Size of the corner piece:
900 mm x 900 mm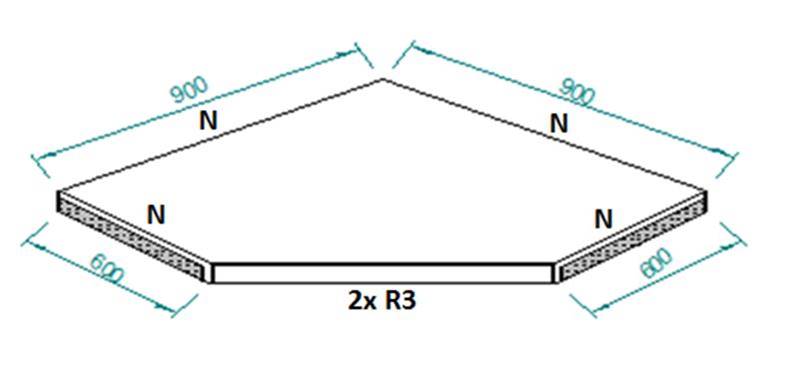 Rear cover strip in length of 3020 mm, surface treated with Wax Oil.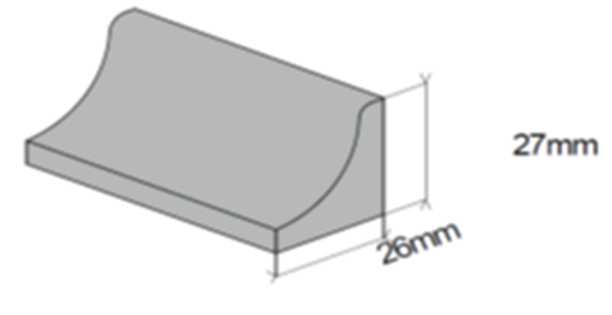 Wax Oil assembly kit contains:
Mounting Angle (Fittings) 15 pcs
screw 3,5 x 16 mm 30 pcs
Self-adhesive Aluminium Tape 3,3 m 1 pc
1 pc Wax Oil 430 ml
Wipe Cloth 1 pc
Sanding Papers 3 pcs

Worktops in fixed langths can be ordered in a minimum quantity of 5 pcs - the same size and decor.